Outdoor Wood Fired Brick Oven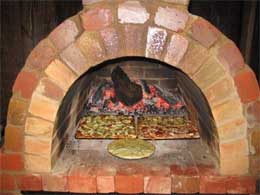 Glenthompson Bricks Outdoor Wood Fired oven is an investment in lifestyle and entertaining, an efficient alternative to the traditional Australian BBQ. They require less maintenance and no cleaning. It creates a focal point in your outdoor entertaining area, and effectively creates an outdoor kitchen. Better still they are an attractive addition to your outdoor area, an efficient, easy and delicious way to entertain for everyday use or large parties.

Available in a range of colours Glenthompson Bricks outdoor wood fired oven comes in a kit form with steel supports and door supplied, each kit includes a step by step guide to building your oven.

Base dimensions are 1230mm x 1230 mm. The internal size of the oven is
1050 mm deep x 670mm wide x 550 high. Total weigh of the kit is 2 tonne.

Glenthompson Bricks also offer a laying service..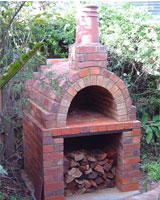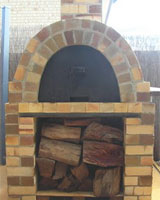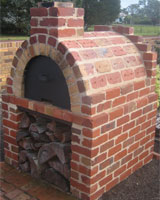 Let Glenthompson Bricks create an outdoor area especially for you...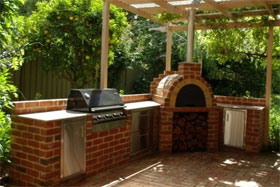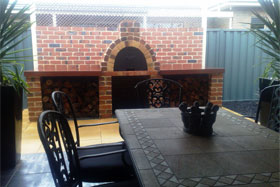 Delivery is available to all States, please contact us for a quote.

TO ORDER - Email Us or call 03 5577 4303


Or download our handy Brochure

Home Page | Our Bricks | Our Range | Specialty Bricks | Contact Us